Une question, un rajout, une précision... un souci ? Contactez-moi au contact@automobileweb.net
cliquez sur les vignettes pour agrandir les photos...
Les photos Bugatti et leurs commentaires proviennent pour l'essentiel des sites www.bugatti-trust.co.uk, www.bugattibuilder.com et www.bugattiregister.com que je vous invite à visiter... : partageons la passion !

Autres sources : www.forum-auto.com-www.bugattirevue.com-www.bugattipage.com-www.supercars.net-www.conceptcarz.com-barchetta.mediacenter.studioline.net-www.powerful-cars.com... si j'en oublie, qu'ils se manifestent.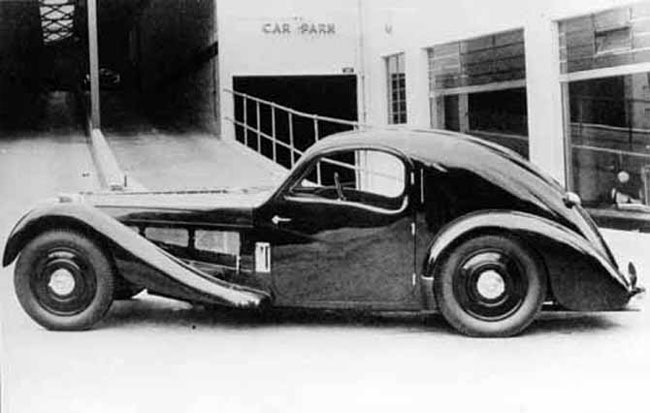 Image 1 of 2
Index | Suivante >
Le premier propriétaire était un certain M. Pearce-Jones de Oxshott. Il avait commandé au carrossier Corsica de Londres ce que Ronny Symondson (un futur propriétaire) nomma comme "Une tentative infructueuse de copier l'Atlantique" !
La voiture sera, plus tard recarrossée en coupé par Wakefields and Sons puis en roadster...
Chassis n° 57601.