Une question, un rajout, une précision... un souci ? Contactez-moi au contact@automobileweb.net
cliquez sur les vignettes pour agrandir les photos...
Les photos Bugatti et leurs commentaires proviennent pour l'essentiel des sites www.bugatti-trust.co.uk, www.bugattibuilder.com et www.bugattiregister.com que je vous invite à visiter... : partageons la passion !

Autres sources : www.forum-auto.com-www.bugattirevue.com-www.bugattipage.com-www.supercars.net-www.conceptcarz.com-barchetta.mediacenter.studioline.net-www.powerful-cars.com... si j'en oublie, qu'ils se manifestent.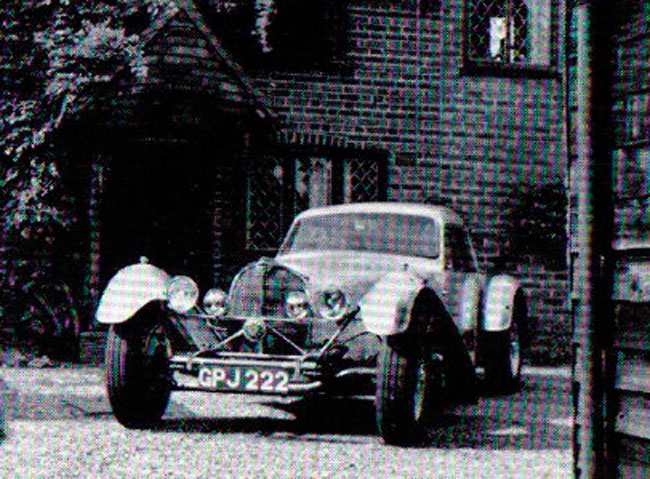 Image 3 of 9
< Precedente | Index | Suivante >
Quand R.C. Symondson acheta cette Type 57S en 1966, la forme de Coupé Corsica ne lui plaisait pas. Il la qualifiait de "tentative infructueuse de copier l'Atlantique" !
En 1968, il contacta les ateliers Wakefields and Sons, basés à Byfleet et, sur un dessin personnel en collaboration avec Dick Twentyman, naquit cet étrange Coupé, classique par les ailes, la calandre... et nettement plus moderne par la cellule centrale et toute la partie arrière...
Les performances sont nettement améliorées, rien que par le fait que la nouvelle carrosserie est réalisée tout en aluminium !
Chassis n° 57601.